Welcome to the Home Pages for the Society of Brushmakers' Descendants! email - s.b.d@lineone.net
---
Modern Master Brushmakers
---
The tradition of manufacturing high class, high quality brushes is still maintained today by some modern Master Brushmakers.
---
You can be assured that the Companies shown here produce or sell only the best quality brushes.
---
Modern Master Brushmakers in England -
---
ROONEY's of Walthamstow. Rooneys was founded over 200 years ago in Ireland, where, in 1871, it boasted that its works cost just sixpence a year to run as all its power was provided by water-mills!

In Walthamstow, East London, England since the very early 20th century, Rooneys produce some of the finest quality brushes available.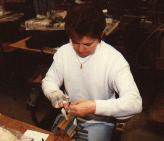 They still make hand-drawn hair, tooth and toilette brushes, using the finest materials including ivory, bone and ebony. Their Shaving Brushes are now in high demand and can be purchased from Classic Shaving and similar websites.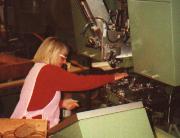 Rooneys are now available on their new number - +44 (0)208 418 5555 (August 2005)

---


ClassicShaving.com is the web site to visit for everything to do with traditional shaving!
Stocking only the finest Men's Toilet Requisites made by old-established companies like Rooneys you are guaranteed only the best quality razors, brushes and soaps!

http://www.classicshaving.com


---



Twitchell's


Twitchell's are a specialist brush company with over 100 years experience. Still making high quality industrial brushes by hand, their Bradford factory is able to supply and repair top quality brushes for various intensive applications.

http://brushmakers.co.uk




---
Your Company can have a permanent link from "www.brushmakers.com".




Page last updated December 2016

---
page created by SBD © on behalf of the Society of Brushmakers' Descendants